Fencing Supplies
Post Drivers and Rammers
We stock a variety of Fibreglass Handled Fencing Mells/Mauls, these are very useful when it comes to installing fencing posts or stakes. From Visa Tools we stock 7lb, 14lb, 16lb and 18lb Mells and from Bulldog we stock a 14lb Cast Iron Mauls.
Our range also now includes Tarka brand Cast Iron Mauls which have a 36" fibreglass handle and are available in 10lb and 12lb.
We also supply Alloy Mauls which are available in 5kg or 6kg and come with wooden handles.
An alternative to Fencing Mauls are the two handled Post Drivers, these are available in 5" and 6" diameters and are a good tool for fencing stake installment.
We stock Round and Square Base Tarka brand Rammers, these can be used for compacting and filling Post Holes, they both weigh 10lb and come with a 54" Tubular Shaft.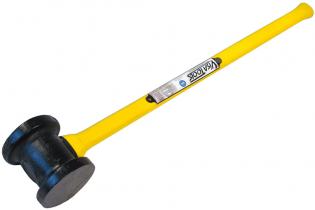 14lb S/Mell F/Glass Handle (51330)

Ref: FA11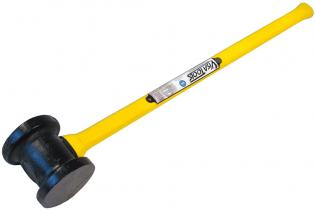 16lb S/Mell F/Glass Handle (51340)

Ref: FA12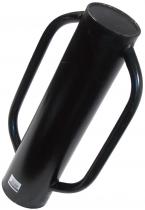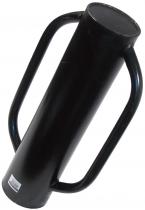 Alloy Maul c/w Handle

Ref: FA3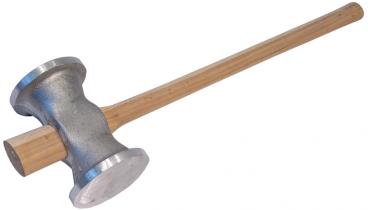 Alloy Maul Hick Pick Handle 6kg Head/6" Diameter

Ref: FA3P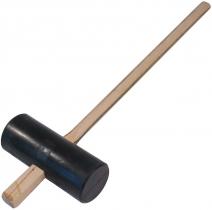 Rubber Maul C/W Handle

Ref: FA5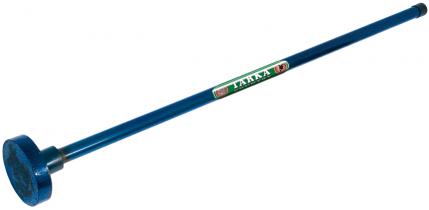 Rammer, 10lb Round Base, 54" Tubular Shaft

Ref: FA8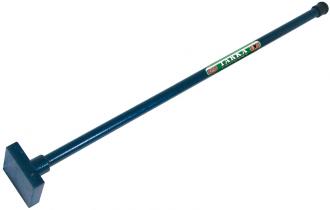 Rammer,10lb Square Base Tub Handle

Ref: FA9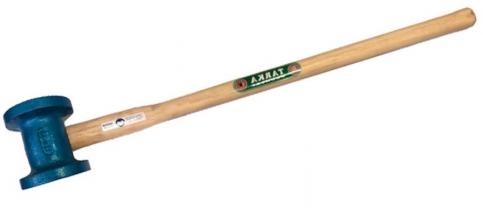 12LB Stob Mell Wooden Handle

Ref: FA4

Strainers and Clamps
Our Wire Straining range includes products from Drivall and from Donald. We stock a Drivall Bar Strainer for straining single-strand fencing wire against posts and we also stock the GD9 Automatic Chain Grab Wire Strainer (FA26) which can also be used on High-Tensile Wire and Barbed Wire.
Boundary Clamps and Strainers are also available amongst our Drivall range and are very useful when you are installing Stock, Deer or Horse fencing.
The Donald Range of Wire Strainers include the Bobbejaan Chain Wire Strainer which can be used to stretch upto to 6 gauge Wire, the Autochain Strainer which is a lighter duty version of the Bobbejaan Strainer and the Multigrip Strainer which is an easy to use Chain Grip Wire Strainer.
As well as Single Wire Strainers, we also keep the Deluxe Donald Fencing Clamp and Wizard Wire Strainer to aid with the stock fencing straining process.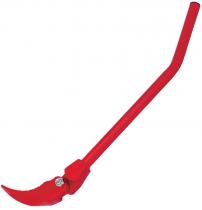 Drivall Bar Strainer (GD18)

Ref: FA25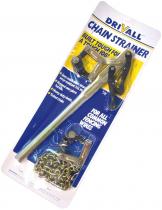 Drivall Wire Strainer GD9

Ref: FA26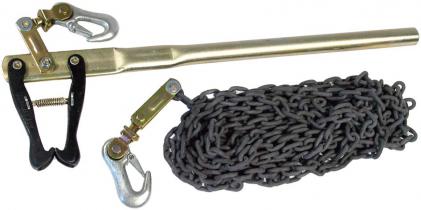 Drivall Boundary Strainer GD10

Ref: FA27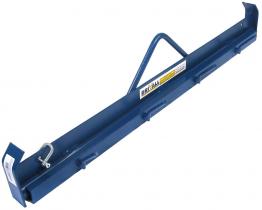 Drivall Bound.Clamps std GD12A

Ref: FA29


Donalds 1200mm De-luxe Clamp Bar

Ref: FA45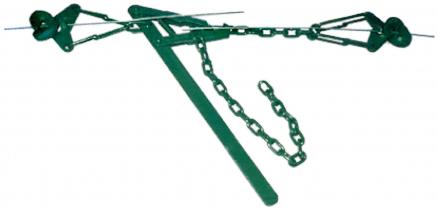 Donalds Autochain Wire Strainer

Ref: FA46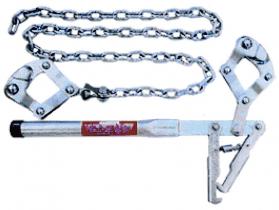 Donalds Bobbejaan Wire Strainer

Ref: FA47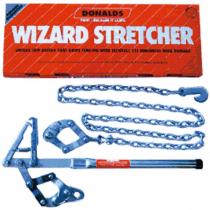 Donalds Wizard Wire Strainer

Ref: FA49

Diggers and Borers
For whatever size post hole your trying to make we have got just the tools.
We keep in stock both the Monkey Type Post Hole Borers from Drivall (4", 6", 9" and 12") and the galvanised Earth Augers c/w Handle. We also stock Long Handled Post Hole Diggers from True Temper, Drivall and Jackson.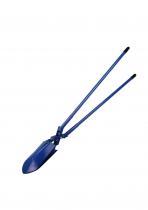 Post Hole Digger

Ref: FA24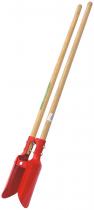 Post Hole Digger Long Wd Handle

Ref: FA7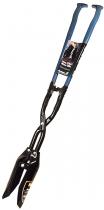 F/Glass Post Hole Digger Jackson

Ref: FAJK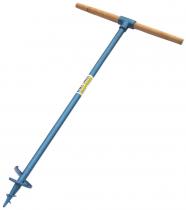 Monkey Post Hole Borer 6"GD3/6

Ref: FA31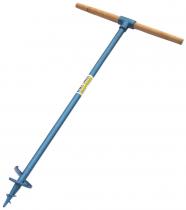 Monk Post Hole Borer 12"GD3/12

Ref: FA33

Pliers, Cutters and Wire Twisters
We always keep plenty of Fencing Pliers in stock, and they are of good quality.
We keep the Orbis (Manufactured in Germany) and the Hilka Fencing Pliers which are blister packed. These are both very useful whilst fencing and can help Cut, Crimp and Hold Wire as well as aid in the removal of Staples.
Also available are Wire Twisters which can help assist the user in the bending and knotting of fencing wire without damaging the wire's coating.
Our range also includes Fencing Pins which are a quick way of erecting a temporary fence.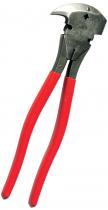 Orbis Fencing Plier 265mm

Ref: 50260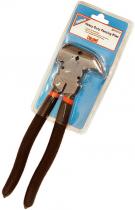 Univ Fencing Pliers

Ref: FA1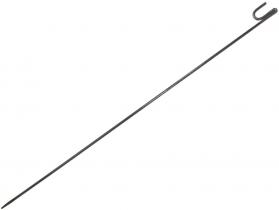 Fencing Pin, 54" x 11-12mm, Dia PK10 ONLY

Ref: HT78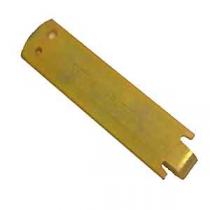 Drivall Wire Twister

Ref: FA34

Tony Mitchell Limited is a family owned National Country/Hardware Wholesaler that has been trading for 25 years. We supply Agricultural Stores, Garden Centres, Hardware Shops, Fencing Centres, Landscape Suppliers, Feed Merchants, Builders Merchants and Tractor & Horticultural Dealers.
We hold good stocks and aim to despatch orders the same day. We keep product brands such as:
Bulldog, Berger, Ames True Temper, WD40, Oregon, Salmon Brushes, Fort Barrows, Towa Gloves, Flexothane Clothing, Matabi Sprayers, Opinel Knives, Moldex, Poultry Equipment and Agricultural Sundries.
Tony Mitchell Limited
Unit 5
Station Road Industrial Estate
South Molton
Devon
EX36 3LL
Tel: 01769 574685 Fax 01769 574686
Opening Hours
Sales department Opening Hours are 0800hrs to 1630hrs on Mon-Thurs and 0800hrs to 1600hrs on Friday
Order Online 24 hours a day
Browse over 5,000 products online and place your order either through our website or over the phone.
Friendly Customer Support
Our team of experienced support staff are available to help you order and answer any questions you might have.