GALVANISED POULTRY FEEDERS
SUPPLIERS OF GALVANISED POULTRY FEEDERS
Galvanised Poultry Feeders
Our Galvanised Poultry Feeder range includes a wide variety of different products to meet all your feeding needs.
We stock Spring Feeders which can be attached onto drums or barrels full of grain to make Game Bird Feeders.
We also stock a selection of Galvanised Feeders which are primarily for use outdoors. Our small and large Outdoor Feeders both come with a locking lid with a handle attached for easy transportation, we also stock larger tube feeders which can hold upto 12kg of feed.
As well as Outdoor Tube Feeders we also keep Indoor Tube Feeders which can hold either 5kg, 10kg or 20kg of Feed. A plastic rain cap is also available if you want to make an open top Indoor Tube Feeder suitable for use outdoors.
If you are looking for a Feeder Trough or Bowl we can offer 8 and 12" Round Chick Trays or longer 60cm Metal Troughs which come with a spacer lid, so more Chicks are able to feed at once. Galvanised Feed Troughs are also available for Adult Birds and are either 18" or 24" long.
We offer a choice of 2 different sizes of Grit Hopper. These are used to store Poultry Grit so Chickens and Hens can help themselves when they need it. The larger Grit Hopper comes with a divider so hens can feed at the same time.
Another type of feeder we can now supply is the Treadle Feeder, these are incredibly useful as the feed is only available when the Chicken/Hen stands on the ramp, therefore making sure that no Rats or other Pests are given access to the feed. The Galvanised Treadle Feeders are available in either a 10kg capacity or a 20kg capacity.
Also available are Galvanised Corn Bins, these are supplied flat packed and are available in either 5 Cu ft or 10 Cu Ft Capacities.
We apologise for any shortages on our galvanised poultry range at this current time, regrettably this is beyond our control as our supplier has gone in to administration.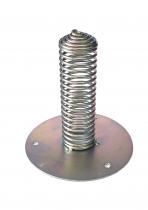 NEW PRICE Spring Feeders for Game Birds

Ref: P48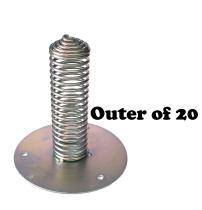 Spring Feeders for Game Birds OUTER PACK OF 20

Ref: P48-0


24"x4"x2" Trough c/w Spinner

Ref: P52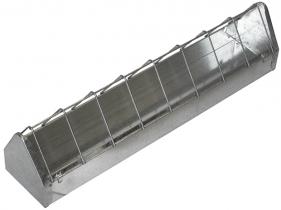 Metal Chick Trough 60mm Spacing

Ref: PG113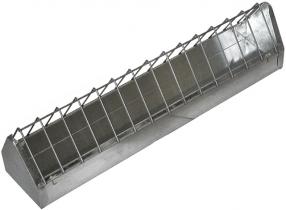 Metal Chick Trough 35mm Spacing

Ref: PG114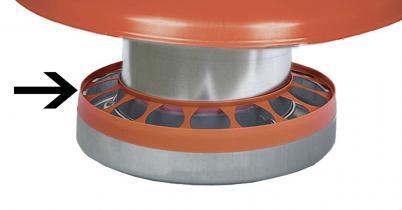 Anti-Waste Ring

Ref: PG116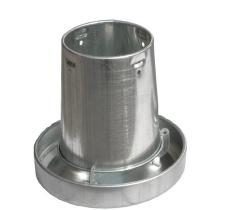 5kg Metal Hanging Feeder

Ref: PG117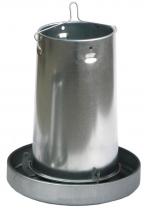 10kg Outdoor Tube Feeder

Ref: PG118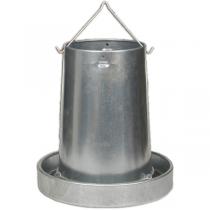 20kg Metal Hanging Feeder

Ref: PG119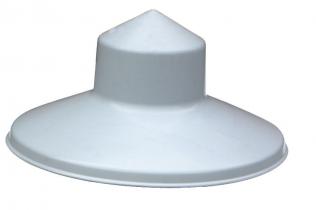 Rain Hat for 10kg Tube Feeder

Ref: PG120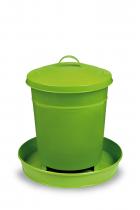 4kg Metal Feeder

Ref: PG200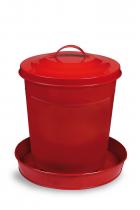 6kg Metal Feeder

Ref: PG201

Galvanised Feed Bins
Galvanised Treadle Feeders and Grit Hoppers
10kg Galvanised Treadle Feeder

Ref: PG144

20kg Galvanised Treadle Feeder

Ref: PG145

Tony Mitchell Limited is a family owned National Country/Hardware Wholesaler that has been trading for 25 years. We supply Agricultural Stores, Garden Centres, Hardware Shops, Fencing Centres, Landscape Suppliers, Feed Merchants, Builders Merchants and Tractor & Horticultural Dealers.
We hold good stocks and aim to despatch orders the same day. We keep product brands such as:
Bulldog, Berger, Ames True Temper, WD40, Oregon, Salmon Brushes, Fort Barrows, Towa Gloves, Flexothane Clothing, Matabi Sprayers, Opinel Knives, Moldex, Poultry Equipment and Agricultural Sundries.
Tony Mitchell Limited
Unit 5
Station Road Industrial Estate
South Molton
Devon
EX36 3LL
Tel: 01769 574685 Fax 01769 574686
Opening Hours
Sales department Opening Hours are 0900hrs to 1700hrs on Mon-Thurs and 0900hrs to 1600hrs on Friday
Order Online 24 hours a day
Browse over 5,000 products online and place your order either through our website or over the phone.
Friendly Customer Support
Our team of experienced support staff are available to help you order and answer any questions you might have.
Copyrights ©2020 & All Rights Reserved by Tony Mitchell Limited.